Web Design Process
Sanelite Technology web design process is specifically organized to efficiently and accurately build each client's web site. It encompasses many facets of standard web development - from the initial evaluation of the target audience to the delivery of the completed web site to the host server.
Our successful process is truly an extension of our company's design philosophy.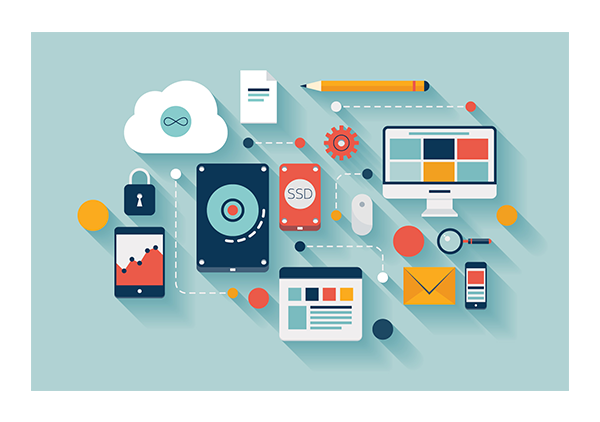 Not every step in the five-phase process, shown below, will apply to each web project. Each client has unique needs and different objectives. Our "process" is simply a pattern which our web artists follow to keep your web development project on track. Items may be added or deleted as necessary.
Holding to a well-defined web plan is one element that not only places us ahead of the web developer pack, but also guides us in setting the pace in web design! We look forward to working with you through this process as your web site unfolds in all of its unique aspects.
Determine the Goals and Brand Concept
Evaluation of the Target Audience
Competitive Analysis
Positioning Strategy
Goals for the Site
Developing the Core Values of the Brand
Choosing a Brand "Word"
Outcome - Brand Vision
What you stand for
Brand Mission
How you will achieve your mission, more tactical Branding
Identify your uniqueness and differentiating position
Brand Strategy
Convert your strategy into a creative platform
Explore your Brand Values
The core Values that become the essence of your brand
Creative - Concept
Color Scheme
Format/Layout of the Front Page
Format/Layout of the Secondary Pages
Theme of the Site
Competitive Analysis of Related Web Sites
Develop Overarching Creative Strategy
Initial Design and Creative Strategy
Creative Brief
Flowchart with Naming Conventions
Complete Information Architecture
Logo Use and Integration
Design of Front Page and Main Menu
Design of Primary Menu Links
Design of Secondary and Tertiary Links
Design of any Template Pages
Creation of Storyboards
Integration of Image Data, Business Information
Audio/Video Source Files
Form Programming/Database
Duplication of Design Components
Comprehensive Style Guide for the Web Site
Maintenance Plans and Procedures
Marketing Plans
Testing all links by Committee Members
Creation of Meta Tags
File transfer to host server
Submission to Search Engines/Indexes