Search Engine Optimization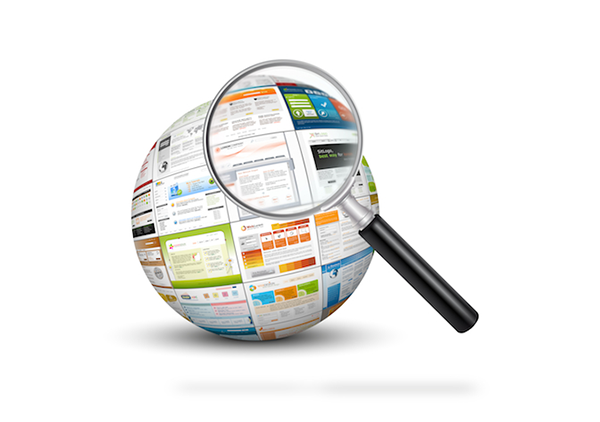 We offer you different packages on the search engine optimization field. The key to our success is keyword value analysis and focused link building with a sophisticated, cutting-edge reporting system. The keyword phrases we use provide more than high page ranks; they lead to conversions and sales.
The foundation for successful search engine optimization is an On Page-Optimization of your page. Within the initial optimization your website will be substantially analysed by our SEO experts and optimized for the registration through search engines. Thereupon we offer you a so called Off Page-Optimization. This optimization of the external factors represent the focus of our SEO assignment and is deciding for the improvement of your position in the search engines.
Site Analysis for SEO - Technical and site-specific evaluation for optimal SEO. We make sure your site is HTML correct and SEO ready. We analyze your website on multiple factors ranging from Web Pages URL, Mod Rewrite, Meta Tags, Robots.txt Setup & Sitemap Generation
Keyword research - Know your market, but also know what's being searched. As per your target market, we do indepth research and recommend you keyowrds which are being serched widely on the internet.
Social Bookmarking - social bookmarking, also known as social marketing, can do a lot for gaining exposure to your site. To go along with this, it is not uncommon for this to lead to more traffic and plenty of backlinks. A powerful way to get more relevant traffic.
Blog Management - With manual blog and feed submission, you can take your blog to the next level. Some key features of this service include:
Submissions are made to directories and websites that are specifically geared for blogs and feeds.
Tons of quality links thanks to authority that is put on these blog and feed directories by the search engines.
Your blog submitted to more than 100 blog directories.
Many directories that we work with will also list your blog's feed. This will give you deep links, which in turn increase your search engine rankings.
Submissions to blog and feed directories will result in free, targeted traffic.
Link Building - By building quality links, we help you improve the link popularity and consequently the ranking in search engines. We make sure you get the quality links from related websites and monitor the flow of bi-directional traffic. We manually analyze each site so that we can identify the individual page where we would like the link, write the text for the link that is in sync with the context of the target site.
PPC - PPC or Pay Per Click is a very effective alternative to organic search results in driving traffic to your website. You can pay the search engine to display your Ad on the search engine results page when somebody searches for the products or services that you sell.
Directory Submission - Directory submission is proven to be a wonderful method for gaining quality one-way incoming back links. This is a very effective way of enhancing your website's Link Popularity. By publishing articles online, participating in discussion forums, listing your website in online directories, we can help generate a large number of one way links to your website.